Water walking is an excellent aerobic and calorie burning workout; you can burn up to 550 calories an hour walking in the water. Water walking is the perfect break from the pounding of everyday training on terra firma. It's a wonderful way to keep active if you're nursing an injury. Water walking can also help correct muscle imbalances. Walking on land emphasizes the muscles in the front and back of your thighs. Walking in water works your upper body equally as hard as your lower body because water gives all your submerged muscles 12 to 14 times the resistance of air.
We also have laminated Water Fitness Routines of varying difficulty that can be done in. small group or solo. Just ask our Front Desk when you check in.
Program Fees: $5 per person
You MUST HAVE a reservation to attend  Water Walking Times.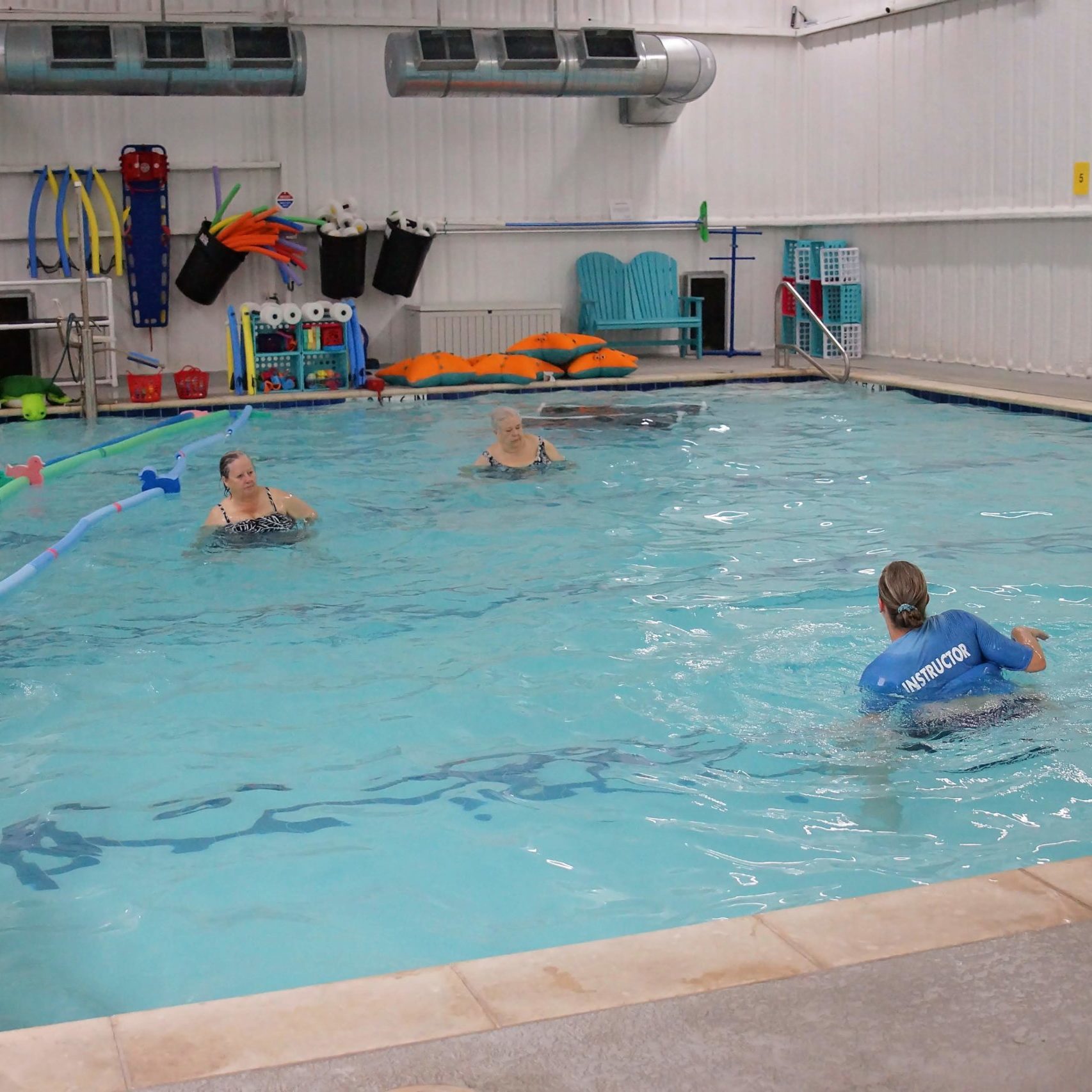 For the safety of program participants, groups max out at 8 participants. Pre-registration is REQUIRED. Please note that periods with less than 3 pre-registered will be cancelled the day prior.