Health and Safety Classes
FACT: 95% of people who suffer a cardiac arrest die on the way to the hospital...if you knew a way to reduce that number drastically, would you do it?
American Red Cross classes take just a few short hours, but the skills you'll learn during the process can make all the difference to someone in need. Whether you require certification, or you simply want to learn how to respond in the event of an emergency, our in-person, online, and best-in-class blended learning courses make it easy to get certified and be prepared for the moments that matter.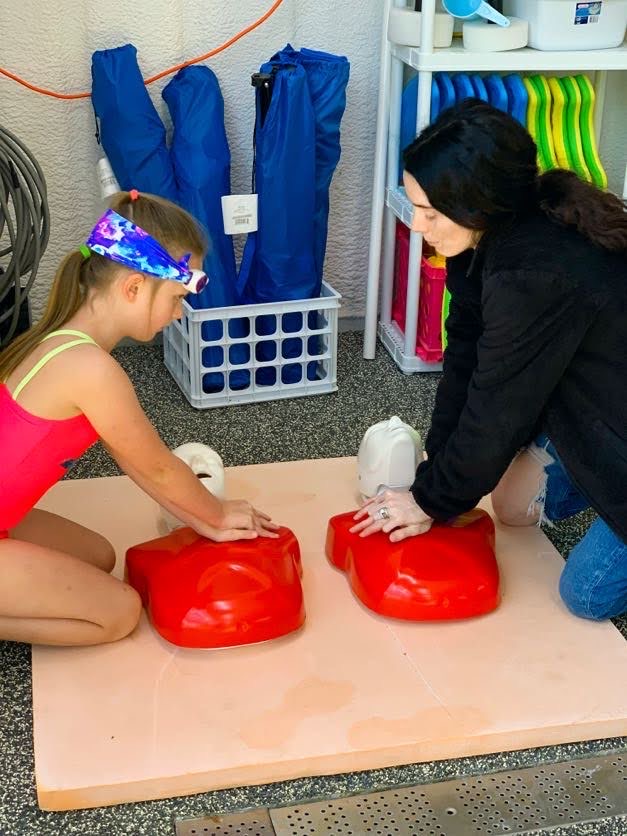 Adult and Pediatric First Aid/ CPR/ AED
The 2021 Adult and Pediatric First Aid/CPR/AED course equips students to recognize and care for a variety of first aid breathing and cardiac emergencies involving adults children and infants. It is designed for students who need a certification that satisfies OSHA workplace or other regulatory requirements. Upon successful completion a valid 2 year digital certificate for Adult and Pediatric First Aid/CPR/AED is issued.
Minimum age for participation 13 years.
Although every situation is unique, there are some universal babysitting skills and techniques that every babysitter should have. Our courses were designed with this principle in mind and can help you deliver the care that families need. Just a few of the things our babysitting classes cover include:
Basic Care for Infants and Children
Basic First Aid
Child Behavior
Age-Appropriate Activities
Emergency Protocols
Professionalism
Leadership
For participants 11-15 years of age.
Payment will not be processed until class is created and confirmed. Thank you!