We understand that three year olds require a certain amount of energy and have given them a program of their own. Our instructors have been trained in various techniques to work with three year olds who are people pleasers, "me" centered, anxious and class clowns. We have two levels in our Three's Program before your swimmer is promoted into the Preschool Program.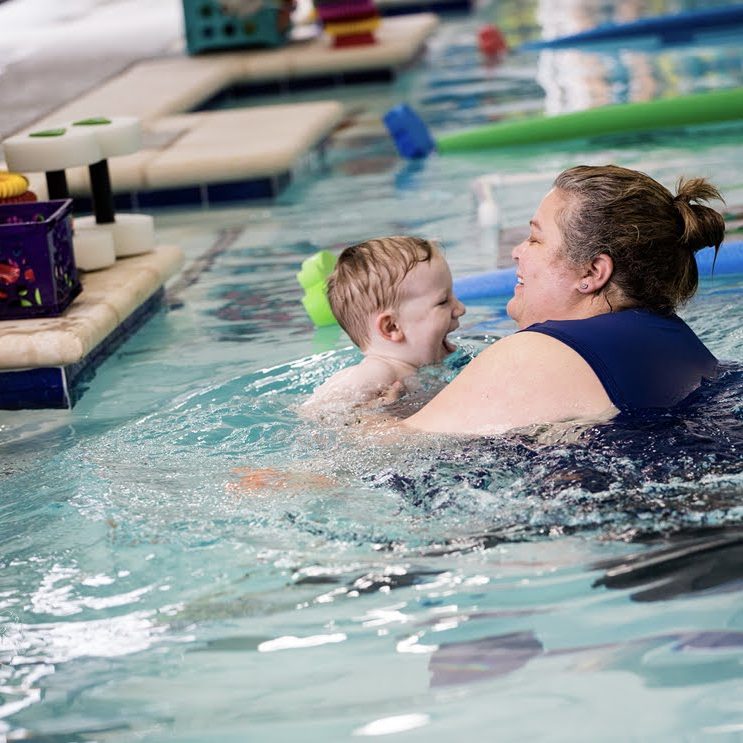 How experienced is your swimmer?
Read the statement on the buttons below. Click the button that best describes your swimmer's ability to learn which class is right for you.
Age: 3 years old
Pre-Requisites: None
In Three's Beginner, your child will learn water acclimation and comfort thru a child-centered, activity-oriented approach--coupled with unique skill progressions for the following:
First Time Submersion
Breath Control
Front Kick Glide
Independent Swim 5 feet
Lightly assisted or Independent Back Float for 10
Turn & Swim to safety
Upon mastering the Three's Beginner skills, your child will advance to Advanced Water Tots or Preschool Beginner 2, where he/she will continue learn to swim journey with the rollover breath and independent back finning.
Age: 2-3 years old
Pre-Requisites: Advanced Water Tots programs are for swimming toddlers who are able to swim independently at least 5 feet, Back Float independently and follow simple directions.
Goals of Advanced Water Tots:
Independent Swim 10 ft.
10 second breath control
Independent Back Float
Rollover to Back Float
Swim-Float- Swim
Jump-Turn-Swim
Class Ratio: 4 swimmers per 1 instructor
If you are new to our program, please request an Evaluation lesson for your swimmer to be correctly placed.
Until your swimmer is ready to move out of the "Toddler" program and into our Preschool programming, your instructor will work with advancing your skills and continuing your swimmer's development and progression in the water.  A non-disposable swim diaper is REQUIRED for participants under the age of 3.