Hello! My name is Ms. Tasha AKA T-Rex Tasha. I am so excited to have the opportunity to teach your child! I just wanted to share a little bit about myself and my family! 
I am a very outgoing, high energy,and passionate person. I love the water and I enjoy teaching others to love it too!  In my free time I like to share my passion and love for Jesus and spend time with my family and friends. Some of my hobbies include gardening, cooking, anything in the water and taking care of our small farm. We raise and breed bucking stock have horses and dogs.  
I'm mom to Vaydin who is on her way to becoming an amazing young woman. She is sassy and stubborn and drives her momma crazy but man we love her and it's taking her places! I also have a hard working and supportive husband named Matt who is my best friend and soul mate! He is the glue that keeps our family together and we have been married 13 years this June! Time sure does fly when your having FUN! 
I am excited to get to meet you and your family! 

Blessings and Love, 
Ms. Tasha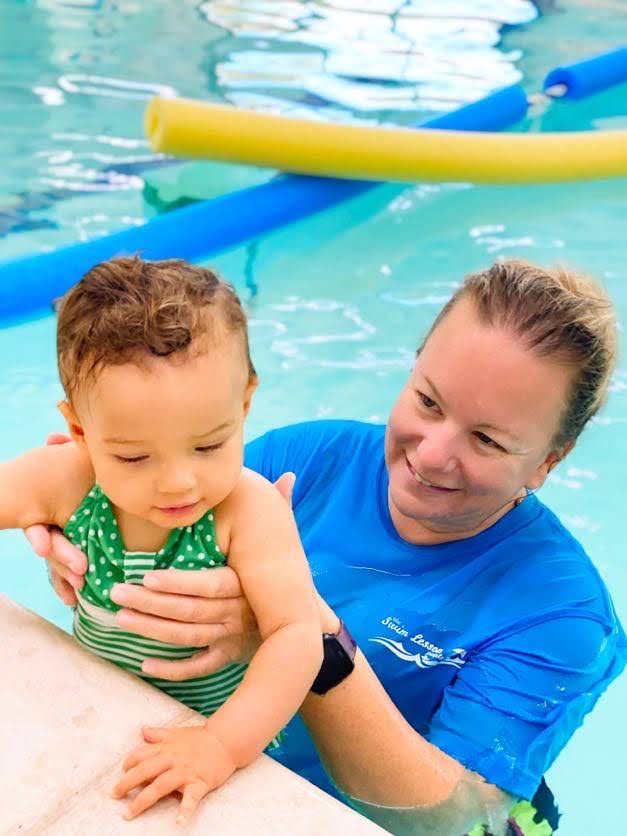 Certifications Achieved:
Starfish Aquatics Program Swim Instructor
Swim Lessons University Instructor
Swim Angelfish Instructor- Level 2
AquaTech Pool Operator
Volunteer/ Community Outreach
Child Passenger Safety Tech
Water Safety Speaker
Private Lessons with Ms. Tasha
Single private lessons are available as listed below. Single lessons are $75 per class. To schedule a lesson, please click the Enroll button next to the date/ time you desire. For multiple lessons, you can register online or give us a call at 817-599-7946.